Last week I did my first ever public speaking event for professionals. The ACCA (the Association of Chartered Certified Accountants) invited me to speak about the challenges of entering the workforce after a prolonged absence. I was able to draw upon my experience from my 11 month motorcycle journey I did back in 2011 – 2012. It feels great to share my experience and knowledge with others.
Although I have spoken about my adventure to motorcyclists before at Horizons Unlimited events, presenting to a group of professional accountants was somehow different. First off I felt more nervous, I had the impression that the level of scurrility was much higher. Also the audience was very, very quiet during the presentation, unlike motorcyclists who ask questions as we go along, accountants saved them all to the end. The Q&A went on until the moderator had to stop us due to time constraints.
I'm still flattered and humbled that my adventure five years ago is still positively impacting people, and now it has expanded beyond the motorcycle community.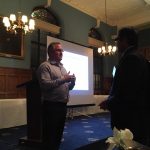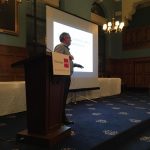 Kaynak : antalya haber